Travel Plan Coordinator
The Travel Plan Coordinator is on hand to provide personalised travel advice, at no cost, for all residents of Millbrook Park. Over the duration of the Travel Plan they will be:

• Undertaking personalised journey planning with residents – providing information on different travel choices available to complete your daily travel, for example to work, the school run or to the local shops;

• Organising Travel Events – to encourage use of public transport, walking and cycling, travel events will be conducted on an annual basis in public spaces within Millbrook Park for residents to attend;

• Conducting biennial Travel Surveys – to understand how Millbrook Park is progressing against the aims of the Travel Plan, surveys on travel behaviours will be undertaken every other year. Please keep an eye out for these surveys and there will be a chance to win great prizes for participating!

• Preparing Annual Newsletters – to advertise the above opportunities and promote local/national events these will be posted to every resident on an annual basis.


If you would like to contact the Travel Plan Coordinator, please get in touch via the below links and they will be happy to help you:
Tel: 0121 475 0234, Email: travelplanning@pja.co.uk

INFORMATION PACK
The Information Pack provides information to residents about sustainable travel provision within the vicinity of Millbrook Park. You can download from the link below

Download
Parking strategy
As many of the estate roads within Millbrook are private and managed by Mainstay Residential a parking strategy has been prepared. You can download from the link below.
Download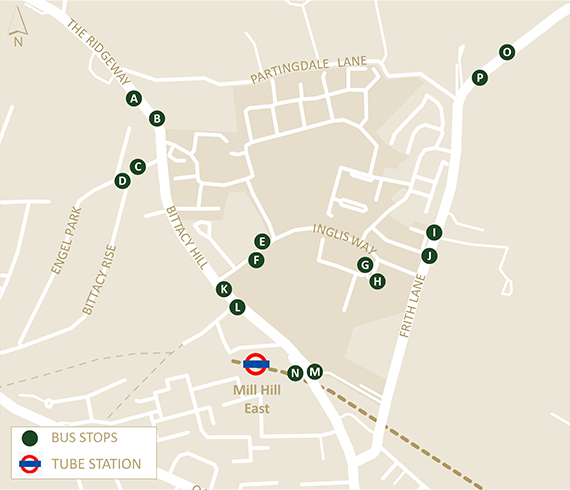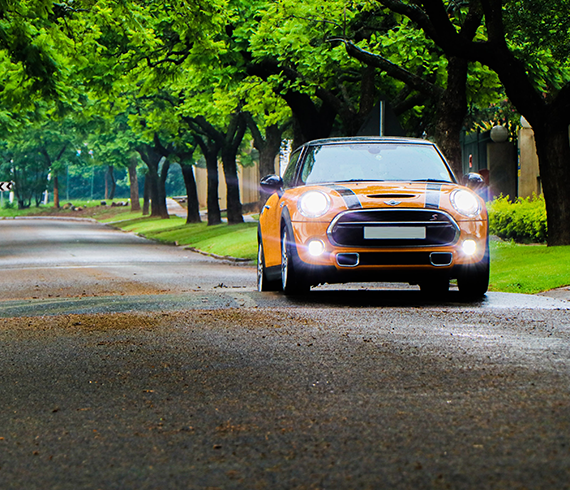 INCENTIVES
To encourage residents to travel more sustainably, each household is entitled to claim a sustainable incentive to the value of £50, each household can choose from either:
£50 voucher for Wiggle, an online retailer that sells a range of walking and cycling equipment;
or
£50 Oyster Card credit* for use on bus, tube, or rail journeys across London
*Incentive only available to those who have an Oyster Card registered to an online account.
One voucher can be claimed per household, and applications will be managed by the Travel Plan Coordinator. These incentives are only available to residents until the end of the Travel Plan period (2030). To redeem your voucher, please complete this survey:

https://www.surveymonkey.co.uk/r/GLLZ3JV

Until the end of July 2021, all residents are also able to claim 1 Year Free Membership and £50 driving credit for Enterprise Car Club. For further details please refer to your Information Pack, or contact the Travel Plan Coordinator.
Bus Services
Your local area is served by the 221, 240 and 382 bus routes. These services have regular services running throughout the day and evening. To find the current timetables for these services, please visit https://tfl.gov.uk/travel-information/stations-stops-and-piers/ Further detail regarding bus stop locations and other public transport routes are provided within the Information Pack.
Car Parking
There are parking restrictions in place throughout Millbrook Park to ensure vehicle access is maintained, keep footways free of parked vehicles and to ease congestion. Parking is prohibited at all times on Inglis Way, Royal Engineering Way (including bus layby), Morphou Road, Charles Sevright Way, Henry Darlot Drive, Maurice Brown Avenue, Regiment Hill, and School House Lane (except at school and nursery drop-off/pick-up times). Please read the Parking Strategy, linked above, for further information.
Reducing Your Carbon Footprint
To help achieve the UK target of reducing net emissions of greenhouse gases by 100% relative to 1990 levels by 2050 (a 'net zero' emitter), we should all consider how we can reduce our personal carbon footprint. Reducing transport and travel can help, and to achieve this you could consider:
• Talking to your employer about 'flexible working', as working from home more regularly can be a brilliant way to cut carbon emissions;
• Asking your employer if they are signed up to the UK Government Cycle to Work scheme; and
• Using home delivery services for your grocery shopping.

If driving remains the only option, here's six handy tips for being an eco-friendly driver:
1) Service your vehicle and check tyre pressures regularly – A well-serviced car will operate more efficiently. Underinflated tyres can increase a car's fuel consumption by as much as 6%.
2) Drive smoothly – Assess the road ahead as much as possible to avoid unnecessary braking and acceleration, which both increase the amount of fuel you use. Maintain a suitable distance from the vehicle in front so you can adapt your speed when necessary without using the brakes.
3) Shift up early to a higher gear – Driving at lower revs reduces fuel consumption – don't labour the engine, but try changing up at a low engine speed.
4) Slow down – Fuel costs increase when you travel faster. Drive at 70mph and you'll use up to 9% more than at 60mph, and 15% more than 50mpg.
5) Use air conditioning wisely – Using air conditioning can increase fuel consumption by as much as 5%, so try to use the windows where possible.
6) Lighten your load – Removing excess items from your car before travelling can reduce weight and save fuel. (Sources: The Energy Saving Trust, AA, The Telegraph)
(Sources: The Energy Saving Trust, AA, The Telegraph)
If you would like to contact the Millbrook Park Travel Plan Coordinator, please get in touch via the below links and they will be happy to help you:
Tel: 0121 475 0234
Email: travelplanning@pja.co.uk